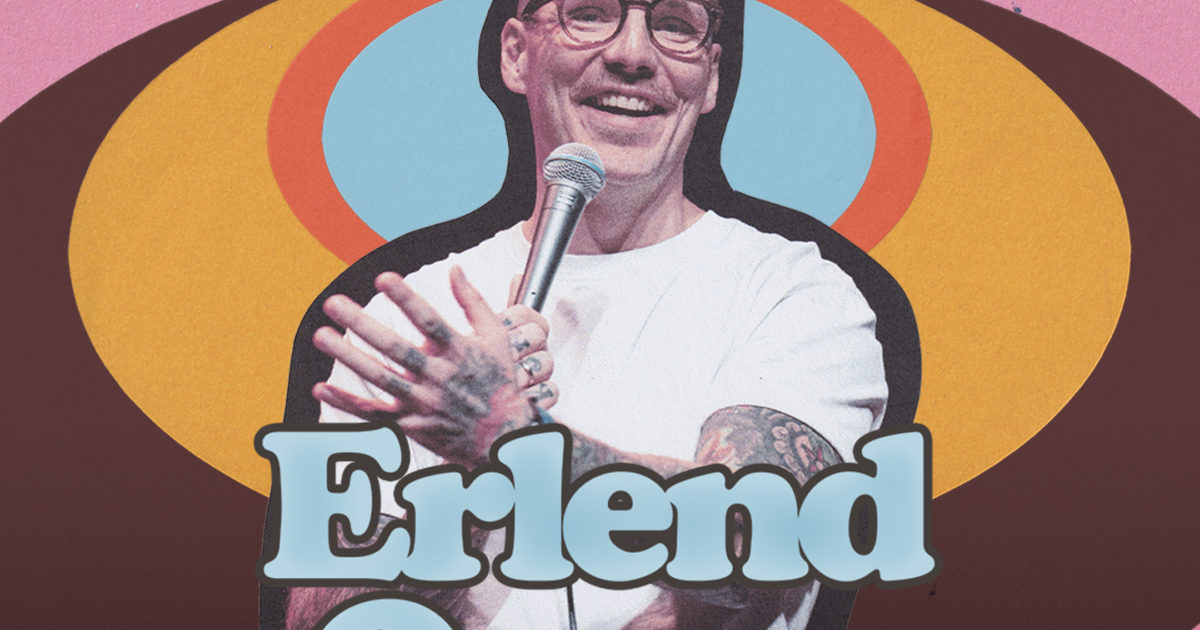 Ross Noble
Brain Dump
Billettpris
450 + avg.
Spilletid
2 timer + pause
Scene
Hovedscenen
OM FORESTILLINGEN
Mick Perrin Worldwide proudly present
DEBUT EUROPEAN TOUR OF 'BRAIN DUMP' COMEDY LEGEND ROSS NOBLES 15TH CRITICALLY ACCLAIMED STAND-UP SHOW
After sell-out runs in both the UK and Australia, award-winning comedy legend Ross Noble will be bringing his hit show Brain Dump to locations across Europe. Famed for being the comic master of surreal tangents, the British household name will be touring mainland Europe and Scandinavia this Spring with his 15th critically-acclaimed stand-up show, Brain Dump. Ross will be visiting Denmark, The etherlands, Belgium, Sweden, Switzerland and Norway across nine dates in May and June this year.
On bringing his new show Brain Dump to European audiences, Ross Noble said: "I'm very much looking forward to playing Scandinavia and returning to doing gigs in Europe. It seems like now is the perfect time to go there, I am sure that the Europeans have a real desire for all things British at the moment! This will be the perfect way to get myself ready for my planned tour of America with my Mexican dance collective.."
Born in the North of England, Ross Noble started his comedy career 25 years ago when he was smuggled in to his local comedy club to perform at just 15 years old! Across his expansive career, Ross has undertaken 15 sell out UK tours, released 9 top selling stand-up UK DVDs, won both a Barry and a Time Out Award for best live stand-up show, appeared on several prime time television shows such as The Graham Norton Show, Have I Got News for You, Top Gear, Room 101 and QI, and has been ranked 10th in Channel 4 Television's poll of the world's 100 Greatest Stand-Ups.
Ross Noble is now perhaps the most successful cult comedian of our time, with a loyal fanbase – his social media following amasses over 1 million followers across all platforms to date – that continues to grow year on year.
Alongside his successful comedy career, Ross has also dabbled in the acting, film and musical theatre worlds, having performed as Franz Liebkind in the 2015 London West End & UK touring production of Mel Brook's The Producers, starred in the international release of 2012 psychological horror comedy film Stitches and created and starred in critically acclaimed travelogue series Ross Noble: Freewheeling, which reached over 3.7million individuals in the UK across its two series on UKTV owned channel Dave. In 2017, Ross is also set to star in new horror feature film Nails, alongside The Descent's Shauna Macdonald.
Multitalented randomist Ross Noble has lots of stuff backing up in his head, and it's now time to let it all out in his new show Brain Dump. Famed for his super quick freewheeling style and highly imaginative flights of fancy, a Ross Noble show is always an unmissable event!
PRESS QUOTES & PRAISE FOR ROSS NOBLE AND BRAIN DUMP:
"The supreme master of spontaneous stand-up and true king of surreal flights of fantasy" - Time Out London
"Beautifully twisted thoughts" The Times - UK
"Noble's extemporising shtick is near unique and it can be dreamily funny to witness these streams of nonsense plucked from thin air" - The Guardian - UK
"His show is just the sort of warm, cheekily risqué stuff to put a spring back in your step*" - *** Metro - UK
"Ross Noble is an ideas guy [...] it takes skill to weave it all together as Noble does and his mastery of timing, language and narrative is no random trick" - **** The Sunday Morning Herald - Melbourne, Australia
20
Ungdommer under 20 år er hjertelig velkommen i følge med en forelder